NP-503Y Stick Waffle Maker | Stainless Steel | Babycakes Stick Waffle Maker | 110V | 6 Pcs
Tree Stick Waffle Maker for appetising desserts
This Waffle Maker cooks six small 4.5' x 1.7' waffles on sticks in a few minutes. High grade materials and nonstick covering ensures long life span of the appliance. The appliance is made of stainless steel, its mold plate is made of aluminum with a non-stick surface. This Stick Waffle Maker works on 110V and 220V (1500W)


Christmas Tree Shape Waffle Maker
High quality
Stainless steel, which this Tree Waffle Maker is made of, ensures its long service life. The plate is made of aluminum, and the baking molds are coated with nonstick coating, providing fast and smooth wipe cleaining after usage.
Easy to maintain
The machine is equipped with adjustable thermostat and power on/off button. The indicator light will switch off when the temperature is high enough, and the machine is ready to use. Six small and delicious waffles will be ready in no more than 5 minutes.
Compact and lightweight
Its compact size and lightweight built to make it portable and easy to store in space limited areas. Move it easily as per your demands. Serve babycake waffles with chocolate, jam, ice cream and any other toppings your customers want.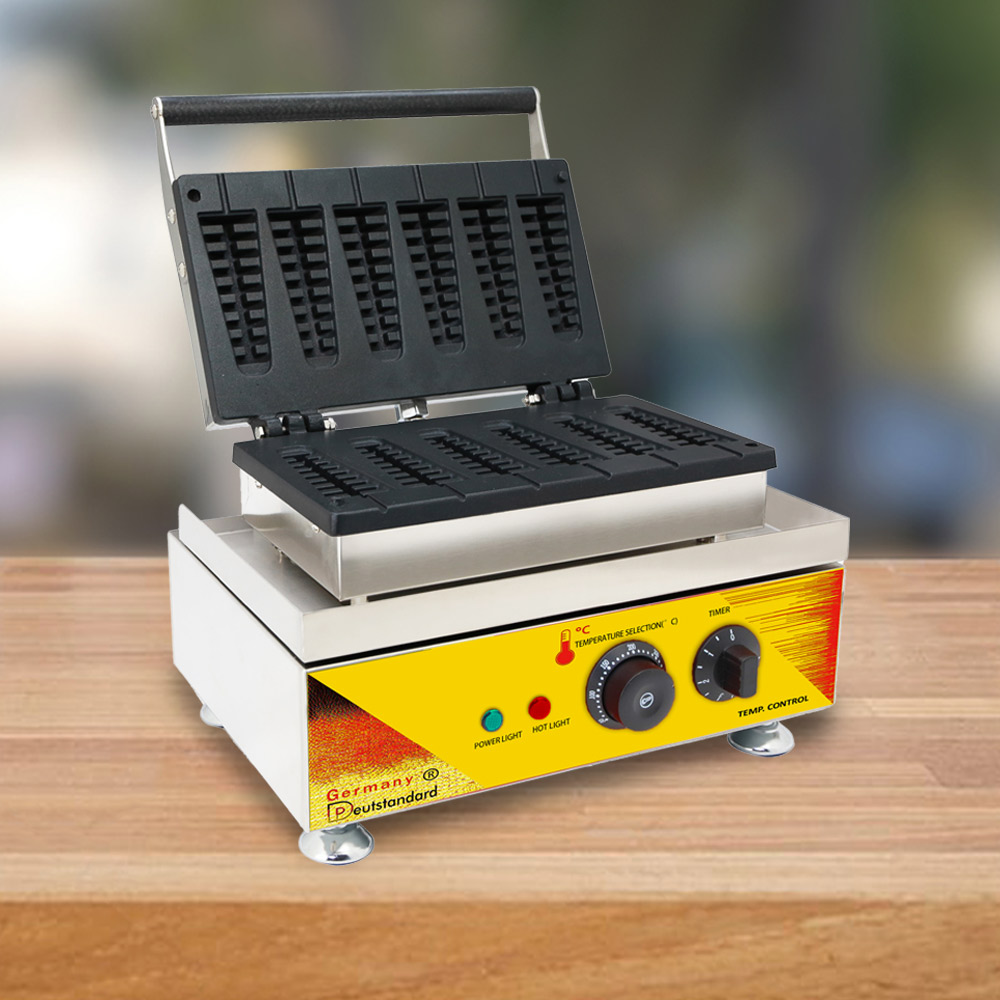 Take a Closer Look at this Waffle Machine!
✪ EVEN BAKING: overall double-sided constant temperature heating guarantees perfect color of each tree waffle

✪ NON-STICK SURFACE: the mold plate is made of high-grade aluminum with a non-stick surface, assuring long-term usage

✪ EASY TO OPERATE: adjustable thermostat and power on/off button make usage of the machine very effortless

✪ GREAT CAPACITY: up to 6 waffles on a stick will be ready to serve in no more than 5 minutes
SPECS: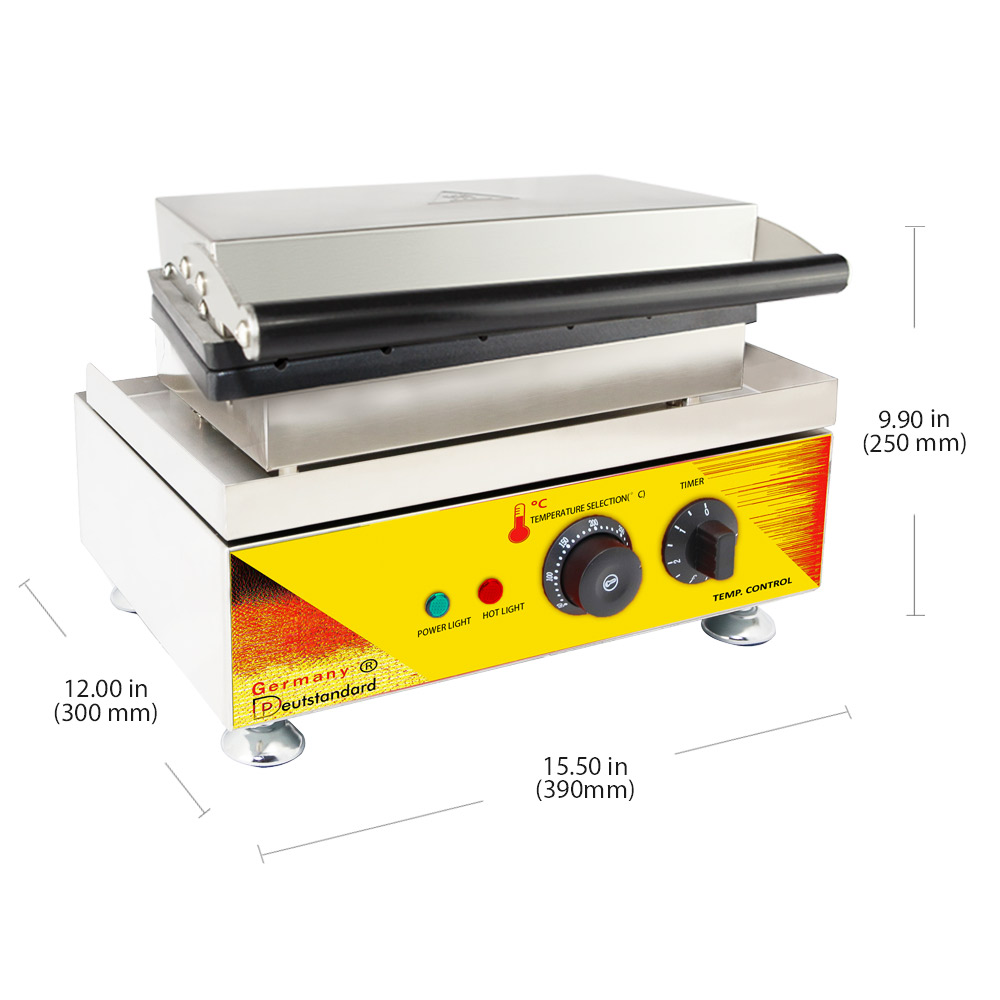 - Machine: 300*390*250 mm (12' x 15.5' x 9.9')
- Waffle size: 110*43 mm (4.5' x 1.7')
- Voltage: 110V
- Power: 1500W
Waffle on a Stick Accessories