GR-XCXG1 Waffle Cone Maker Commercial | Waffle Roll Maker | Nonstick Coating | Stainless Steel | 110V
Small size appliance for home and business
Consider this stylish waffle cone maker either for home or business! The stainless-steel body of the machine and non-stick baking molds provide the long service life of the device and easy cleaning after usage. The beautiful design and moderate size make this appliance suit to any commercial kitchen.
Why do we recommend this ice-cream cone maker?
Maker various desserts
With this waffle maker, you are not limited to only ice cream cones to cook. Make waffle rolls with different fillings like cream, chocolate, or condensed milk. Even hollow with no filling, they will be delicious.
Cones are portable with no waste
Millions around the world love ice cream. This dessert is probably the first thing that comes to a sweet-tooth mind on a hot day. With a waffle cone, it's easy to grab an ice cream and eat it on the go without any other utensils.
Enhances the taste
Whatever flavor of ice cream your customer prefers, it will perfectly pair with a taste of a waffle cone. A cone not only makes ice cream easily portable, but it also makes it taste and look nicer.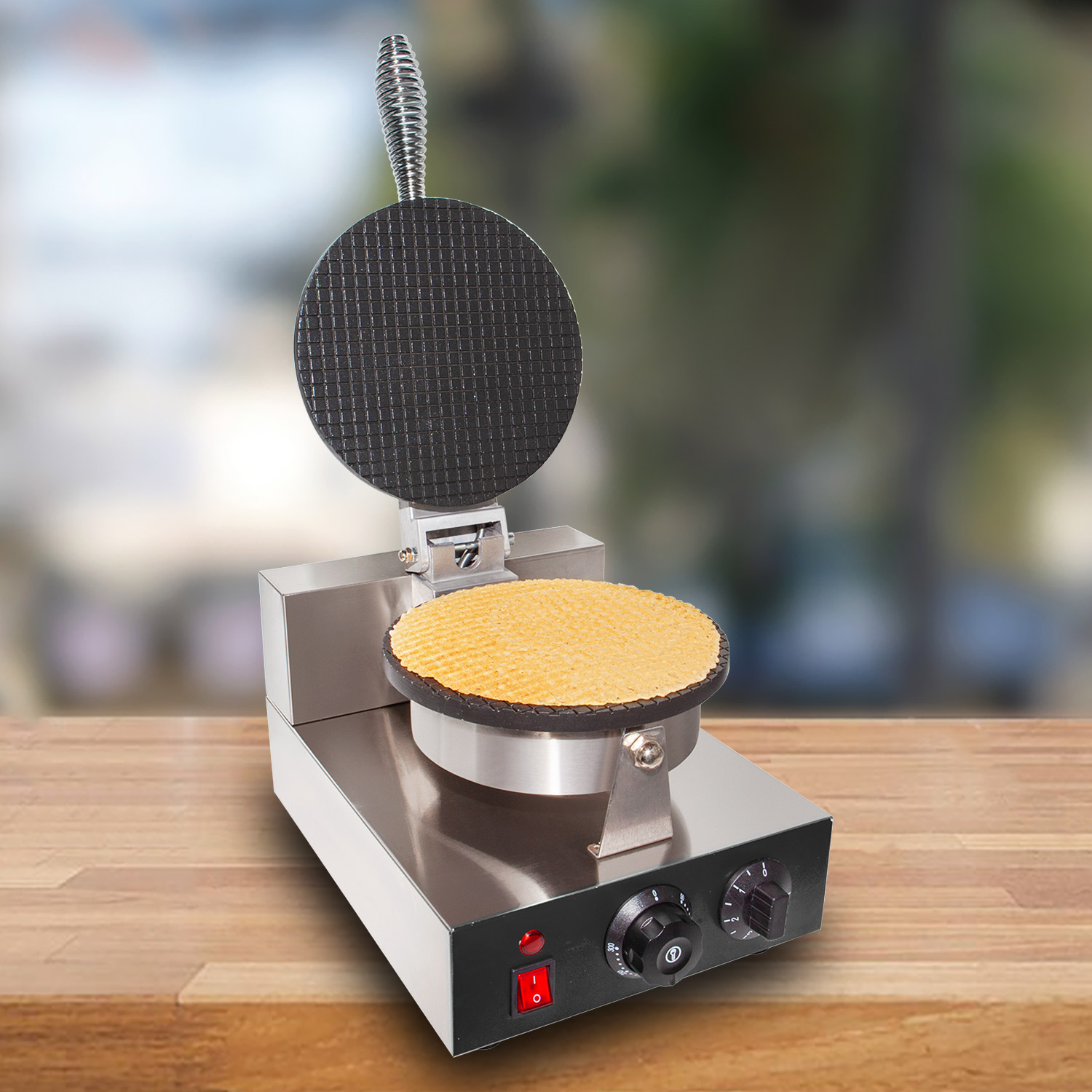 Look at the benefits of this waffle cones maker!
✪ SPIRAL HANDLE: this polished spiral handle doesn't overheat and protects the employee's hand from occasional burns

✪ TEMPERATURE CONTROL: by adjusting the heat level, regulate the brownness of your waffle cones

✪ CONE ROLLER: use the cone roller, which comes together with the appliance, to form the cones fast and easy

✪ EASY CLEANING: to keep the machine clean, in the majority of cases, it is enough just to wipe it with a damp rag
SPECS: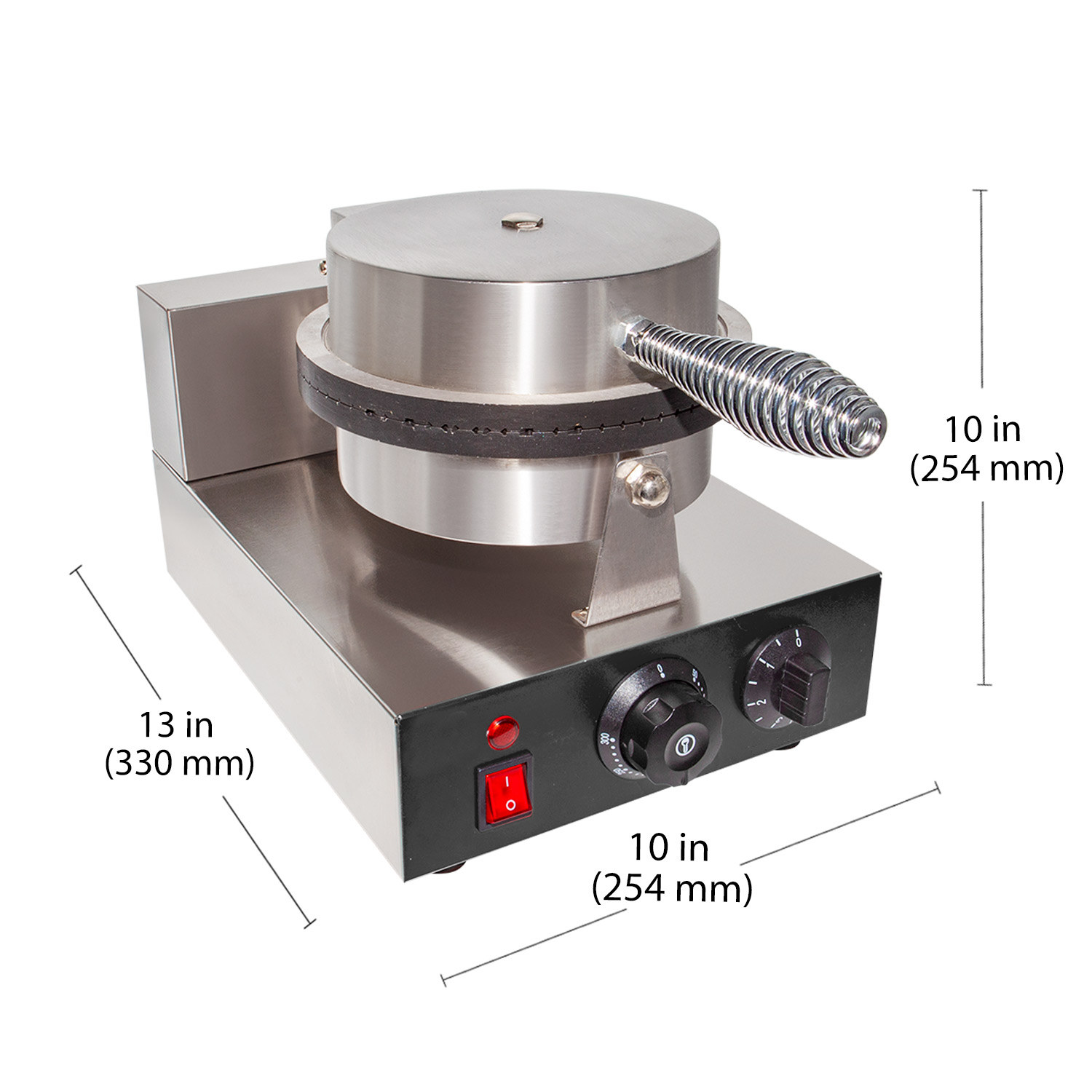 model:

GR-XCXG1

machine size:

13.0"x10.0"x10.0"

material:

Stainless steel

voltage:

110V

body type:

Press

control type:

Manual

temperature range:

120-570°F

materials:

Stainless steel

power kw amp :

1.2 kW (10.9 amp)

cooking time:

3 min

product shape:

Cone

no of products:

1
Cone Waffle Accessories