AP-600 Waffle Cone Maker | Commercial Ice Cream Cone Maker | Stainless Steel | Nonstick | Manual Control | 110V
Professional Waffle Iron for crispy cones
Lightweight and compact waffle cone iron will be a great addition to your business if you are specialized in desserts, especially ice cream. With this professional icecream cone maker bake thin waffles and then shape them into rolls or cones. A set of wooden cone rollers are included. Stainless steel and nonstick coating make the machine durable and highly reliable.
Why is this commercial waffle cone maker worthy of purchasing?
Expands your menu
This beautiful kitchen appliance is aimed to cook waffle cones, which are indispensable if you sell ice cream inside your restaurant or to take away. Besides, you can make crispy waffle rolls and fill them with sugary toppings or fillings.
Requires low maintenance
Stainless steel is well-known for its durability and corrosion-resistant qualities, which ensure that this device will serve for years. This waffle iron is also pretty easy to keep clean since the nonstick coating prevents the dough from burning and sticking to the pan.
Takes little space
The machine is quite compact and takes little space, so it is convenient to have such a device in a small kitchen. Also, this electric waffle iron can be suitable for a big restaurant, where a lot of different equipment for a high variety of desserts is used.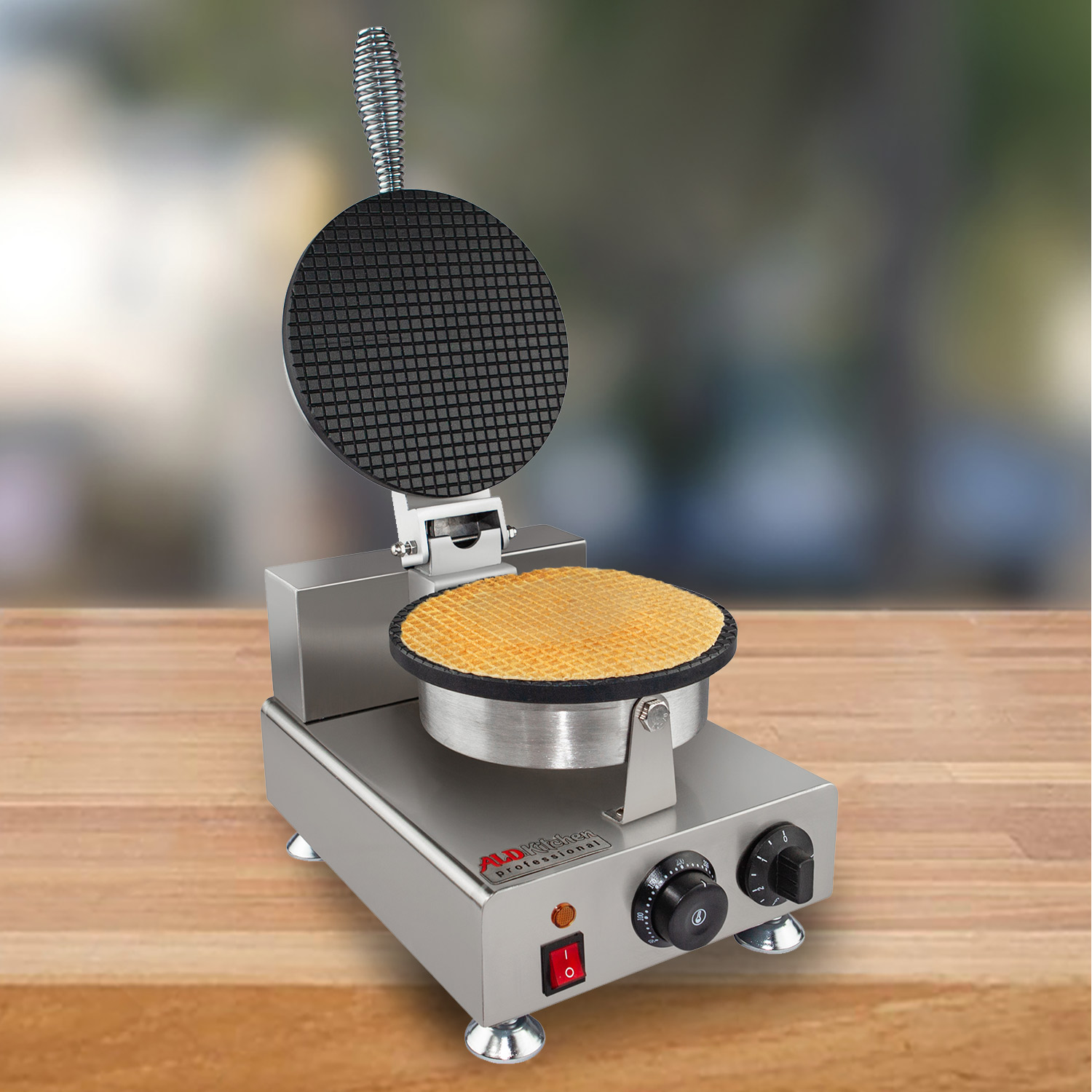 Have a closer look at this professional equipment!
✪ NO SCALDS: the involute handle prevents slipping and doesn't get hot, so there is no risk of occasional burns




✪ USER-FRIENDLY: all the operations are regulated with just two knobs and a switch on/off on the front panel

✪ CONE ROLLERS: the appliance comes with two cone rollers to make ice cream cones easy to shape

✪ STABLE FEET: due to tiny feet the machine remains stable during cooking, and easy to lift in case of moving
SPECS: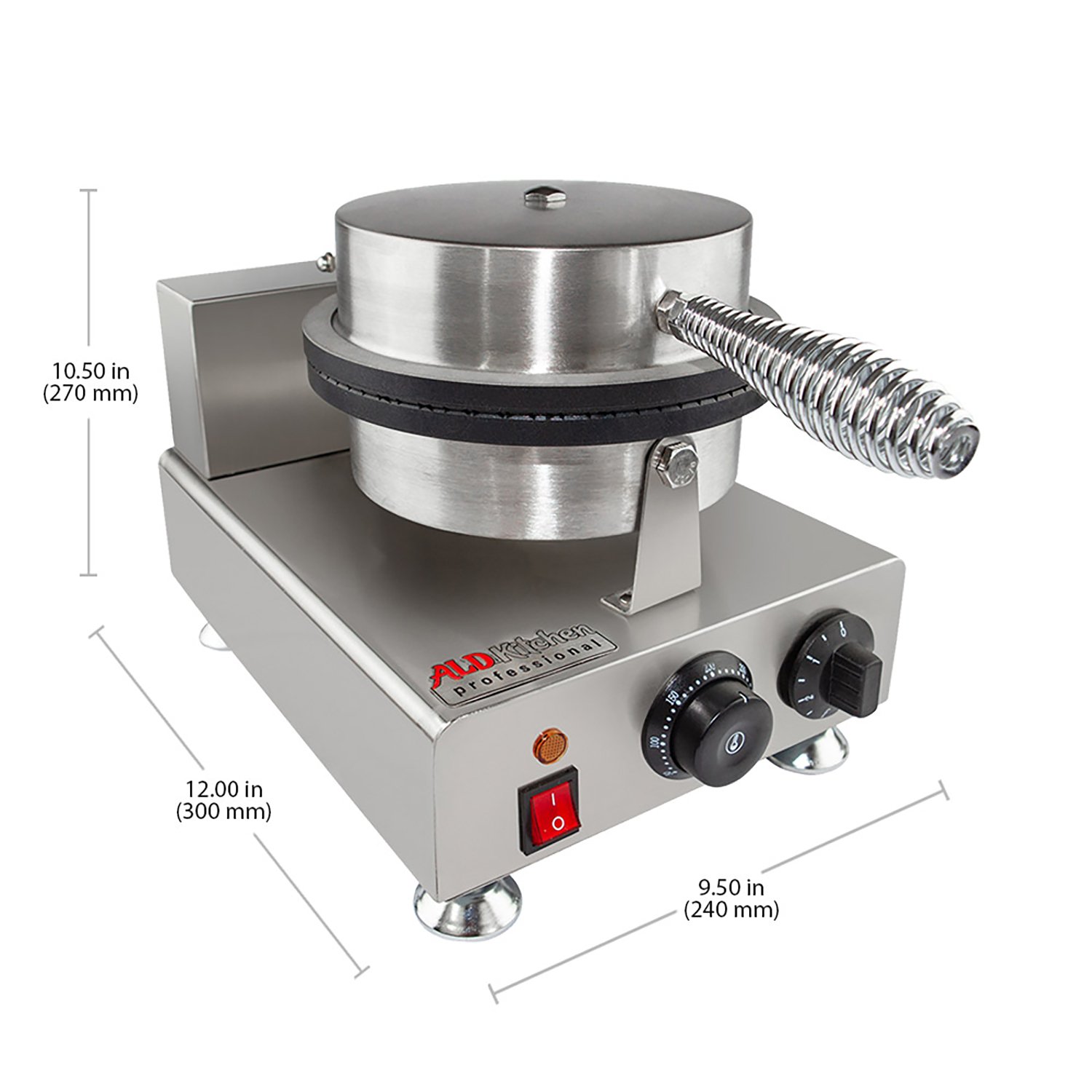 model:

AP-600

machine size:

12.00"x10.50"x9.50"

material:

Stainless steel

voltage:

110V

body type:

Press

control type:

Manual

temperature range:

120-570°F

materials:

Stainless steel

power kw amp :

1 kW (9.09amp)

cooking time:

3 min

product shape:

Cone

no of products:

1
Cone Waffle Accessories